Apsley Arms Hotel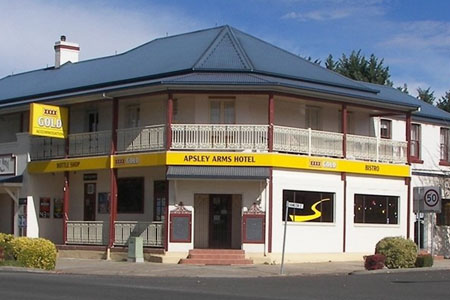 The Apsley Arms Hotel has a Bar, Bistro, dining room/function room, pool table, courtyard/beer garden and clean modern accommodation with lock-up sheds for bikes.
The new owners are from the top of the world, lap of Mt. Everest, and love mountains, rivers, natural falls, animals and nature. This beautiful place, Walcha, resembles their country. Thus, they are here to serve the people with nurturing values, beliefs, specialty food and hospitality. Here you can enjoy a wide variety of foods, including Nepalese specials, pub favourites and beverages.
Catering is also now available for your next event.
Enjoy cosy rooms for a fantastic holiday in an stunning location.